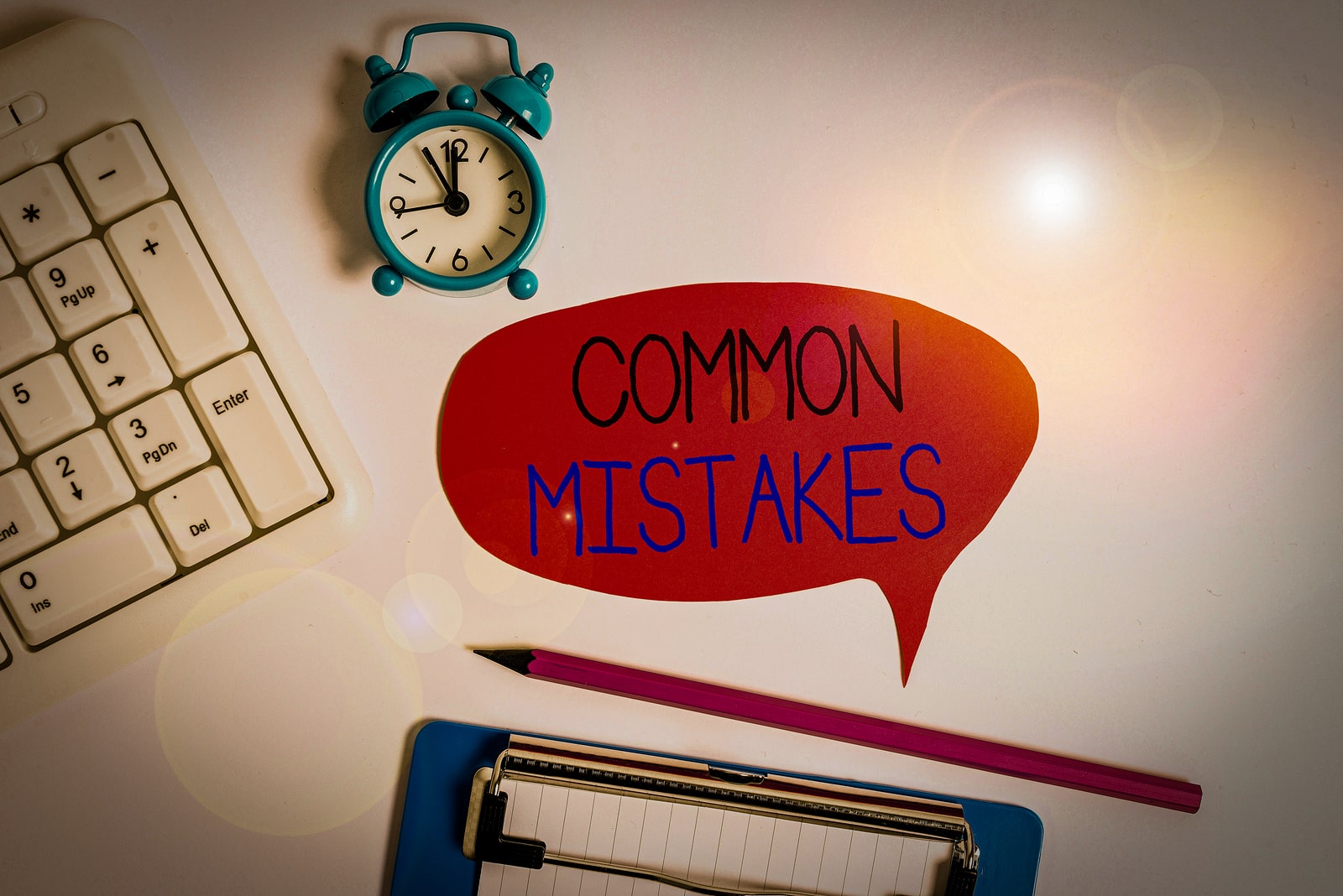 Experience, they say, is the best teacher. However, while some experiences prove vital when learnt the hard way, some are better avoided. Moving belongings from one home to another comes with enough stress as it is. We all hope for a smooth transition when moving, but some mistakes along the way may lead to an unexpected turn of events. Unfortunately, some of these mistakes can cost you your time, money, and energy – they can be really costly.
Yes, to err is human, but ensuring a mistake-free move guarantees a successful finish to your plans. Whatever you do, be sure avoid the following moving mistakes:
1. Not Doing Enough Research on your Moving Company
There are lots of moving companies in the market, but not all of them work with the same ideas and values. Before committing to a contract with a moving service, it is important that you thoroughly research the mover to avoid problems on the moving day, and possibly more stress even after that.
A good moving company must be licensed by the United States Department of Transportation in order to operate legally in the country. You can verify a company's legal status by searching the company's name on the official U.S. DoT website.
Another important research tool is the Better Business Bureau (BBB) database. The BBB is committed to helping consumers like you find reputable businesses. Research through their website will tell you if there are any complaints about the moving service you are considering.
2. Not Giving Yourself Enough Time to Pack
Moving is not one of those projects you take on at the last minute. You will soon discover that certain areas you thought would only last 15 minutes to settle will consume the better part of one hour. Giving yourself very little time to pack will only make you incredibly disorganized, and this could cost you some of your valuables. This is why it is always best to start your packing arrangements several weeks ahead; this way, you would avoid the stress that comes with ill planning.
3. Packing Without a Pre-move Checklist
Proper organization is crucial to any successful move from point A to B. In this line of thought, the better organized each stage of your potential move is, the smoother the whole process will be.
One of the mistakes people make when moving is to start preparations without a clear organization plan. A pre-move checklist will help you stay on track from the word go all the way to the moving day, and beyond. A checklist that is well organized and customized to fit your situation will keep you focused on the task at hand, ensure you remain motivated through each task, and eliminate the stresses associated with the upcoming move.
4. Failing to Request in-home Estimates
Moving companies work with different pricing policies. To ensure you select the one that is best for you, you would need multiple estimates from different professional movers. Some moving companies may offer to provide an estimate over the phone or via e-mail. While this may seem convenient at first, it could prove costly if the movers do not come to your home for an on-site survey.
Request estimates from at least three professional movers and remain firm about your stand as that is the only way to get accurate pricing. The moving experts will visit your home, assess your items and determine whether or not you would need a moving insurance. This will help you get an exact cost estimate, and avoid potential issues on the Moving day.
5. Self-moving When You Actually Need Help
Hiring a professional moving service isn't cheap, but it is always worthwhile. Many people wrongfully assume that they will be saving money by self-moving without factoring the time, labor, and even hidden financial implications involved. Some of these costs could include renting a moving vehicle, renting moving equipment, buying packing materials, fuel costs, as well as taking care of road expenses like taxes, lodging and tolls.
Whether you are moving locally or not, it is important that you consider all available moving options and choose the best one for your situation.
6. Not Buying Insurance
After taking time to research before choosing a moving company, it is okay to trust their service. But assuming that nothing bad could possibly affect your valuable items is not the best idea. It makes sense to play it safe as anything can happen during the move.
Federal regulations require that the moving company offers you Released Value protection and full-value protection. With released value, you only get 60 cents per pound if your valuable is damaged while in the customer of your mover. On the other hand, opting for the full value protection makes the company responsible for the replacement value of any item that is damaged or missing.
7. Not Packing a Moving Essentials Bag
How is it that the items you need the most are the hardest to find after completing a move? A suitcase or small duffel bag can serve as a safe storage space for items you cannot afford to lose and/or items that will be needed on the moving day and a few days after the move. If you do not pack them in one place, you will likely have to search through many boxes for a single item.
Your move doesn't have to feel like some boring chore. Preparing well ahead of time by taking steps to cut off common mistakes can set you up for a hassle-free process.